For all its faults and opinionated arseholes, Twitter is easy: chuckle and retweet … bang out a thought in 280 characters or less … find an awesome gif.
Blogging takes more effort and thought, which is why I don't do it very often. However, with Shattermoon coming out in exactly a month I really should get my shit together.
My last post here was in 2016, after I signed a two-book deal with Jo Fletcher Books for Shattermoon and a sequel. Clearly a lot of stuff has happened since then, all of which was documented on Twitter (and by extension Facebook – quietly vomits into a bag). I won't go through it all, but here are some highlights of the past 18 months or so.
August 2017: My short story Saturday Night Genocide which had previously appeared in Andromeda Spaceways Magazine #62 was selected for its 2016's Best Stories anthology.
October 2017: Cover reveal of Shattermoon.
November 2017: I was interviewed by Australian writer Madeleine d'Este for her excellent Write Through The Roof podcast.
December 2017: I wrote a blog post for JFB on how I'd found the editing process.
December 2017: I was chuffed to bits when Shattermoon was included in SFX magazine's 2018 Unmissable Books Preview!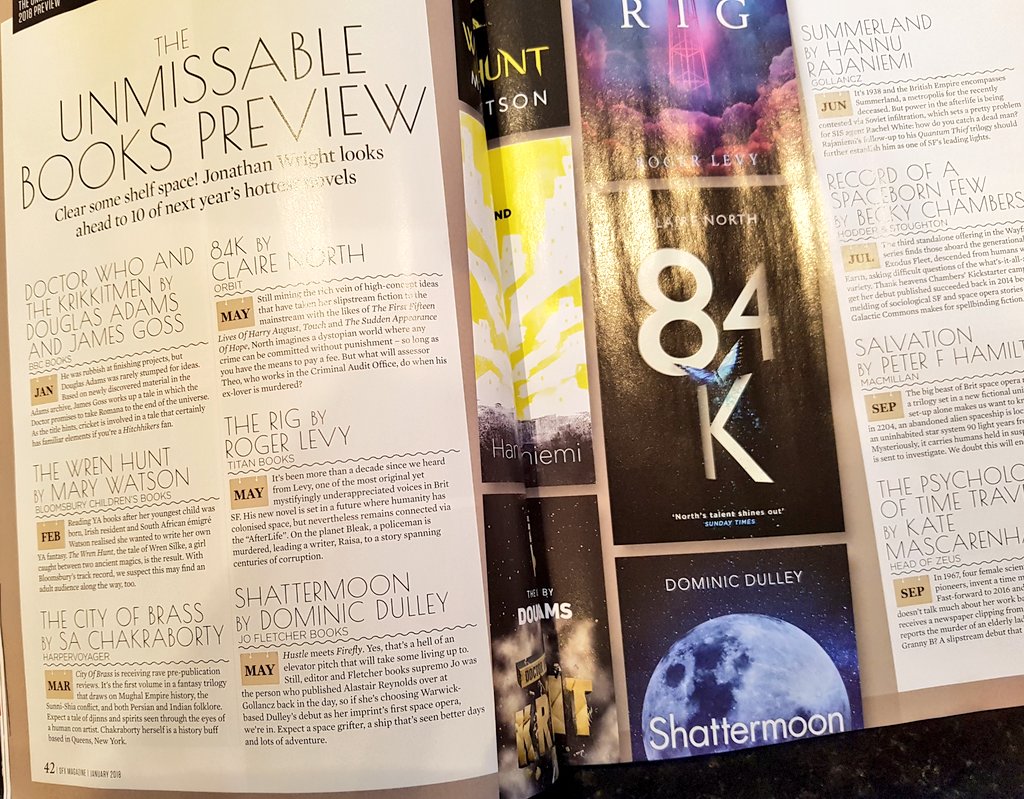 January 2018: I was featured again in SFX magazine – this time in the Getting Started section of its Books issue.
February 2018: I wrote another post for the JFB blog, this time on my Top Ten Favourite Spaceships.
So there it is. A slow build that I suspect is about to get quite frantic for a while.
Shattermoon is out in ebook on May 3rd, and trade paperback on June 14th.